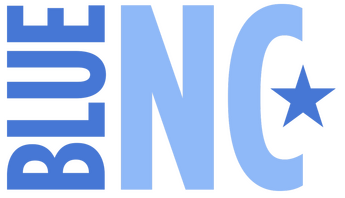 GIVING CIRCLE
North Carolina is the crucial swing state in 2020, and success there will have a far-reaching impact that will be felt by every person living in the Unite States.
If we flip N.C., we can flip the U.S.
The MISSION
By donating to BlueNC you can help us ...
• Add up to 8 blue seats in Congress
• Flip the U.S. Senate
• Beat Trump
• Protect voting rights
• Protect abortion rights
• Expand Medicaid to 600K people
THE CASE FOR N.C.
HOW IT WORKS
Our giving circle was started by a group of concerned citizens living in Brooklyn, NY.
We work with Future Now Fund. The goal is to flip the North Carolina House of Representatives from red to blue, and Future Now Fund distributes the money we raise among a group of progressive candidates most likely to help us achieve that goal. This "bottom up" strategy of political fundraising has many benefits: By getting out the vote at the grassroots level, we are directly and indirectly supporting every Democratic candidate on the ballot.
We chose North Carolina because New York is now firmly "blue" at all levels of state government, and we wanted a state where our dollars would make the biggest impact.
PROGRESS REPORT: Road to $65K
HELPFUL LINKS
• 5 reasons why N.C. is the pivotal swing state
• The candidates we are supporting
• Phone banking opportunities
• Volunteer with Flip NC
• Podcast: BlueNC on The Great Battlefield
• WATCH: Why states matter
• Future Now featured in The Atlantic
• About Future Now Fund
Contact
---